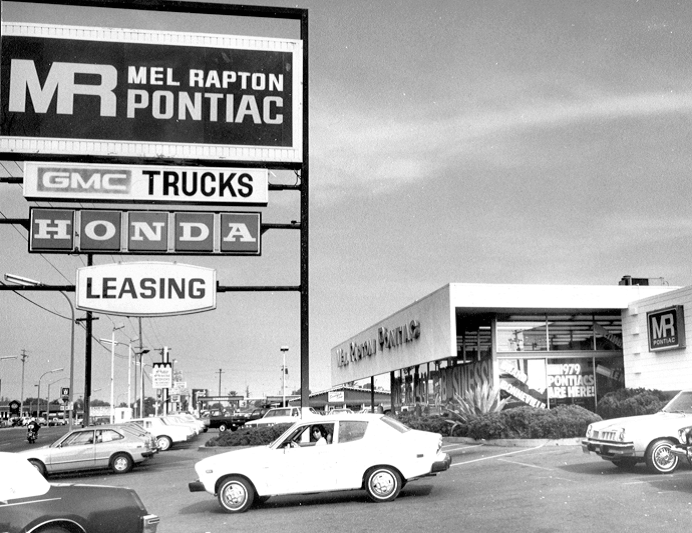 IN THE BEGINNING
The family business began when Mel Rapton became manager and part owner in his first dealership in Sacramento off Del Paso Blvd. In 1962, he put down roots at 2820 Fulton Ave., on what would become Sacramento's first auto row, where his dealership stayed for 47 years. Mel was an avid golfer and involved in the community. He changed from carrying Pontiac to Honda cars in 1982. Not everyone understood why Mel switched to Honda, but it soon became clear. He had the vision to make the change. Mel Rapton was named Dealer of the Year by the Sacramento Area Auto Dealers Association in 2009, and he ran his business like he was serving his friends. He wasn't fancy. He shot from the hip. Legend has it that while working with an ad agency early on, Mel said, "I just want to tell people, we really want their business!" The familiar Rapton jingle was born then and there.
Mel died in November 2009, just nine months after moving the dealership from 2820 Fulton Ave. to the new location on the North side of the Capital City Freeway, at 3630 Fulton Ave. His wife, Lois, passed just six months later. It was a difficult time for Mel's daughter, Katina, and son, Curtis, but Mel had prepared them well. With over 70,000 square feet and 51 service bays, the New Mel Rapton Honda is one of the largest, most modern service-oriented dealerships in the Sacramento area. Siblings Curtis and Katina Rapton are proud of their casual, family friendly business. "People come here because they like the way it feels. Our employees stay with us a long time and they know our customers," says Katina. It's a major reason Mel Rapton Honda customers return.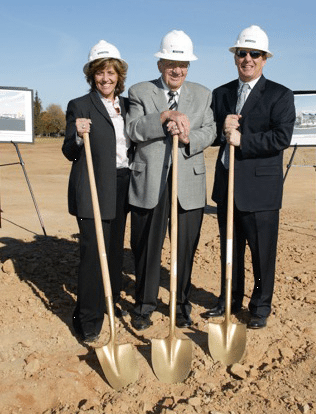 Katina and Curtis Rapton were born in Sacramento and attended Rio Americano High School. They've been working in the family business from childhood, beginning at the bottom by learning and doing every task necessary to the operation of a successful auto dealership, from washing cars to selling them. Katina has been the well-known voice of the dealership for over 20 years, and her no-nonsense radio and television commercials assure customers in the Sacramento area and surrounding suburban communities that the Rapton name carries a half-century legacy that can be trusted.
"A lot of what Curtis and I do, we learned from Dad. We often ask ourselves, 'What would Dad do?'" Looking back to Mel's leadership is only part of their successful formula, Katina explains. They work well together, with Katina serving as President and General Manager, and Curtis as Vice President of Operations. Both Raptons are readily accessible to customers. Katina's office is on the main dealership floor, where she's always ready to meet customers with Lily, the official Boston Terrier mascot of the dealership. When a customer reaches out to her, no matter how small the matter, she responds personally. "Dad taught us, don't look for the homerun, and not to be greedy. Just go out and hit singles every day," says Curtis. "It's more of a family-oriented store."
"Dad taught us, don't look for the home run, and not to be greedy. Just go out and hit singles every day," says Curtis. "It's more of a family-oriented store."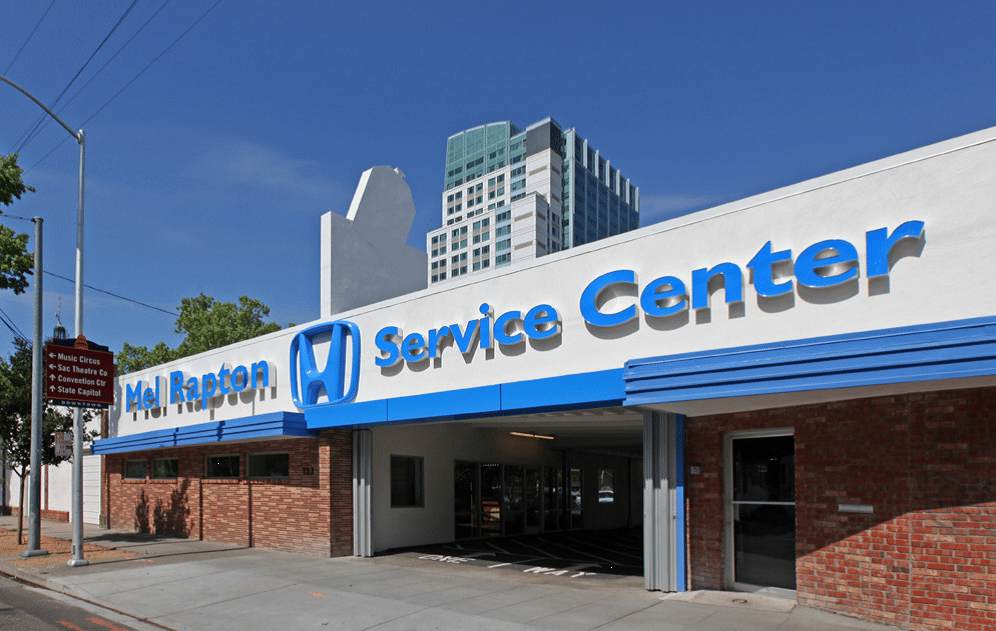 A NEW RAPTON ERA
The legacy of Mel Rapton's integrity lives on in the dealership and service center's down-to-earth commitment to customer confidence and satisfaction. This year saw the opening of downtown Sacramento's only official Honda service and collision center, staffed by factory-trained technicians, in the 1930s-vintage Porter- Sprague Inc. auto shop on 12th Street. "With our new service center, our customers can be better served. As downtown develops more Honda customers, both local residents and those who commute to downtown for work or shopping, can enjoy ease of access to an approved, certified Honda service center and collision repair facility conveniently located at 12th and H streets," Katina says.
"It wasn't done to get another buck," explains Curtis. It is a project for the future, to keep the family business healthy and thriving for Katina's teenage daughter and Curtis' son, and to be a part of the Sacramento growth. "We saw the expansion of downtown Sacramento, with the arena, and thought, wouldn't it be nice to be there?" Curtis says. Mel would have done it!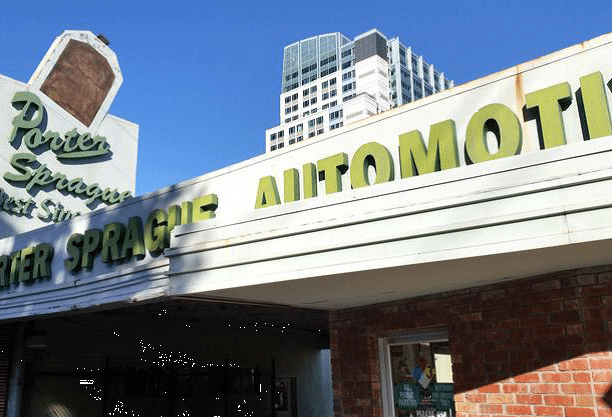 "We talked about opening a service center for 20 years. Finally the timing was just right and all the pieces fell into place," Curtis says. Back in the day, Curtis often delivered parts to Ed Quint, longtime owner-operator of the Porter-Sprague Inc. auto shop. Quint and the Rapton family had a history of a working relationship, and a kind of kismet brought time, place, motive, and opportunity together. Centrally located and with preexisting bays and paint booths, the Porter-Sprague deal was an obvious winner, the opportunity that Katina and Curtis were looking for. But keeping the feel of a historic downtown building while transforming it into a state-of-the-art, modern, high-tech service and auto body and collision repair facility was a major investment. "We have a very solid, loyal customer base. Now we can also serve the many downtown Honda owners at a new location on 12th Street with factory-authorized service, warranty and collision repairs. Knowing that the new location will be convenient for Honda owners who live and work in the area is very satisfying," says Katina. "Convenience and superior customer service is paramount to the growth and longevity of our family business and to the increasingly vibrant downtown community." It echoes back to what Mel said those many years ago and is still true today: "We Really Want Your Business!"
Credit: Sarah E. Wilson