What's New In The 2020 Honda Pilot?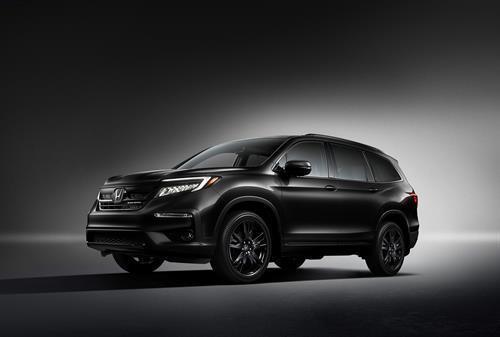 Getting three-rows of seats into a midsize crossover SUV can sometimes be more than a bit of a squeeze, but if you want three-rows of seating without going for a full-size model and you want them to be usable, the Honda Pilot is a great option. It's also one of the safer models in its segment, so let's take a closer look at what to expect when you check one out at a Davis Honda dealership.
Exterior styling
Some reviewers have said the 2020 Honda Pilot, which you can find today at a Honda dealership Davis or elsewhere is a cross between a crossover SUV and a minivan, but it's not hard to see too much minivan influence in the exterior of the Pilot, especially after its 2019 facelift. There's something about the latest Pilot from a Honda dealer in Davis. It just looks like it should, which is modern, stylish and quite obviously a member of the Honda family. With impressive power, cool style and all that versatility, the Pilot is ready for daily adventures anywhere.
Trim levels
There are now six trim levels in the 2020 Honda Pilot lineup, which carries over the LX, EX, EX-L, Touring and Elite models from last year. What is new for the 2020 model year is a new top trim level called the Black Edition. The Black Edition is a lot like the Elite, but the Black Edition has a lot of blacked-out styling cues that won't come as much of a surprise for a vehicle called the Black Edition, and it's sure to turn heads.
Powertrains
Honda keeps things nice and simple when it comes to powertrains with all versions of the Pilot using the same 3.5-liter V-6 engine. This unit produces 280 horsepower and 262 lb.-ft. of torque, which is sent to the front or all four wheels through a standard six-speed automatic transmission. Having said that, if you are buying a Touring, Elite or Black Edition version of the Pilot you are then upgraded to an even more impressive nine-speed automatic transmission.
Interior
The headlines tell you the Pilot from your Honda dealer Davis, CA, will be able to supply and is capable to accommodate up to eight people and has 16.5 cu.-ft. for cargo in the back with all the seats up and occupied. That would be a decent size trunk for a midsize sedan. What it doesn't tell you is the Honda Pilot you can buy today from Honda Davis is one of the few midsize crossovers with a third-row that's spacious enough for adults to use.
The top two trim levels can't quite handle eight people because the second-row has a pair of captain's chairs instead of a three-seat bench, but it still means seating for up to seven people. There's plenty of room in all three-rows, and every model from the LX upwards is well-equipped, comfortable, flexible and versatile with plenty of adjustment to get the seats just right.
Features
While LX is great and offers stellar value for money, most buyers will probably go for the EX and higher. The EX takes good value with standard 18-inch alloys, blind-spot monitoring, an 8.0-inch touchscreen infotainment system that's Apple CarPlay and Android Auto compatible, tri-zone automatic climate control, heated seats in the front, and a couple of USB charge ports.
For more details on the upcoming 2020 Honda Pilot and to try one out for yourself on a test drive, get in touch with us today here at Mel Rapton Honda, the number one choice Davis Honda dealerships.
Source: