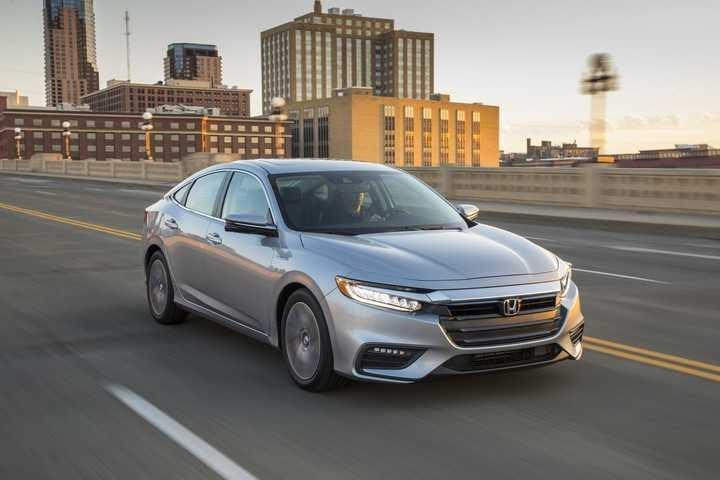 Whether you're buying a car for a teenaged first-time driver or you are a seasoned license holder who has never owned a car before, you've come to the right place! Mel Rapton Honda has served the Sacramento area for 47 years. Our experienced staff can answer all your questions and put you at ease.
For most first-time buyers, questions about safety, reliability, and affordability are top priorities when putting a new car owner on the road.
Safety
Without a doubt, safety is a number-one priority - no matter how old you are.
In the past, used cars were popular first-car purchases for teens. Parents wanted a vehicle that, for the money, could withstand a few minor bumps and scratches. Current safety technology has now outpaced that train of thought. Today, parents want the peace of mind that widely available life-saving safety features provide.
Honda Sensing, standard on almost all models, is a critical part of our commitment to keeping drivers safe. The Honda Sensing package comes with standard features and some additional features that you can add to your package. Be sure you talk with your salesperson about which features are best for you. Features in the Honda Sensing package include:
Collision Mitigation Braking System (CMBS)
Sensors on the vehicle detect that a possible frontal collision is imminent. If you take no corrective measures, the brakes are primed and able to activate rapidly.
Road Departure Mitigation System (RDM)
Should you veer off the roadway without using your turn signal, sensors adjust steering and braking to keep you on the road.
Adaptive Cruise Control (ACC)
You set the speed and interval you prefer between your vehicle and others on the road. Senors maintain both speed and distance, so you don't have to stop and start through traffic.
Lane Keeping Assist System (LKAS)
When activated, sensors keep your vehicle in the detected lane, adjusting the steering just in case you veer over your line of traffic.
Traffic Sign Recognition (TSR)
When you pass a speed limit sign, a small camera detects the speed limit and notifies you on your windshield display. You'll never miss a speed limit change again!
Other driver-assistive technologies:
When you turn on your right indicator, a small camera displays live video on your Display Audio Touch Screen, revealing traffic behind you.
Blind Spot Information System
This is a favorite safety feature. The Blind Spot Information System alerts you to vehicles in your blind spot. Just another way to keep you safe in your lane.
When you're in reverse, the driver is alerted to any traffic movement from behind, making parking lots less treacherous!
Auto Beam Headlights detect oncoming traffic and automatically dim and brighten depending on surrounding conditions.
Reliability
Reliability is a crucial ingredient for added confidence in first-time drivers out on the road. Honda has consistently won awards every year for reliability. Our reputation for reliability and safety speaks for itself.
Staying connected is one method of reliability. With Apple CarPlay and Android Auto integration standard on most models, you can stay connected to what's most important no matter where you go. We also provide a wireless phone charger tray, so there are no more searches for cords and chargers.
The Honda Satellite-Linked Navigation System uses a preloaded map database and satellite connectivity so you can stay on route even if you're off-grid.
One key feature to improve reliability is HondaLink. Using this app, you can save your parking spot location, check your fuel range, and even schedule service appointments with the touch of a button.
Affordability
Our commitment to producing quality vehicles at an affordable price has never waned. A safe, dependable car is an investment, but with our competitive pricing and reasonable financing plans, we can help you find the best car for your budget. Look at our current deals, compare pricing on our available models, and get pre-approved on our website before you even step on the lot.
Another tip when you're thinking about affordability is to contact your current auto insurance provider to discuss the expense of insuring your first-time driver. This expense needs to be factored into your budget before you purchase, and you may be surprised at the good advice your insurance agent provides.
Fuel economy is another important consideration when picking out your first car. This vehicle will last you for several years and lifestyle changes. Many of our models take this into account and match modern design with economic function.
While our popular Honda Accord, Civic, and CR-V models have a solid reputation for fuel efficiency, we also have eco-friendly hybrids that can't be beaten for fuel economy.
Car maintenance is a proven way to optimize the fuel economy of any vehicle. Take time to teach your new driver simple but effective ways to maintain their new car: maintaining air pressure in tires, scheduling timely oil changes, replacing dated air filters, and even checking to be sure the gas cap maintains a tight seal are common examples of ways your first-time driver can be an active participant in the responsibilities that come with car ownership.
Mel Rapton Honda wants to make this first-time buying experience a pleasant memory. We understand that buying the first vehicle is a big deal. Our experienced staff members are here to provide answers, make suggestions, and ensure you are happy when you ride off our lot. See why we are a Sacramento favorite!